The art of hospitality
A familiar environment in which you will feel immediately comfortable.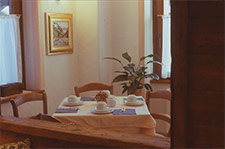 Breakfast
Delightful corner bordered by an antique wooden wall. Numerous paintings by local artists embellish the walls and a wardrobe of the late seventeenth century helps to make it precious. Breakfast is served with a tasty buffet.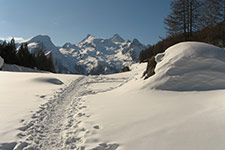 Excursions
In Cogne you will find snow-covered trails beaten or to be covered with snowshoes. You can go into the Gran Paradiso Park and dedicate yourself to the photographic hunting of the animals that descend to the valley with their winter cloaks.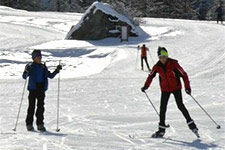 Long Nordic ski runs for all levels await you. Downhill ski slopes and immense spaces for ski mountaineering. The ice falls of Lillaz and Valnontey for the daring. And when your legs don't want to know: relax in our dehors and get a tan.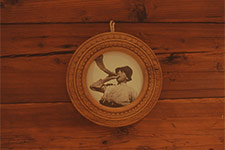 Offers
.
Wake up admiring the Gran Paradiso Park
The first Italian natural park
The structure is exceptional, the staff is unique for kindness and courtesy. Cogne and the walks will be appreciated by themselves … I hope I can return because it was really nice to spend this fantastic bridge here at Petit Giles.
10 and praise
Lorena
A "Little Paradise…" : splendid location, room with fabulous views, small mountain hotel ideal for relaxing and excellent starting point for excursions in the Gran Paradiso park. Very kind and friendly owners, always available for advice on restaurants and excursions.
Riccardo